CASE # 41: JAMES + RACHEL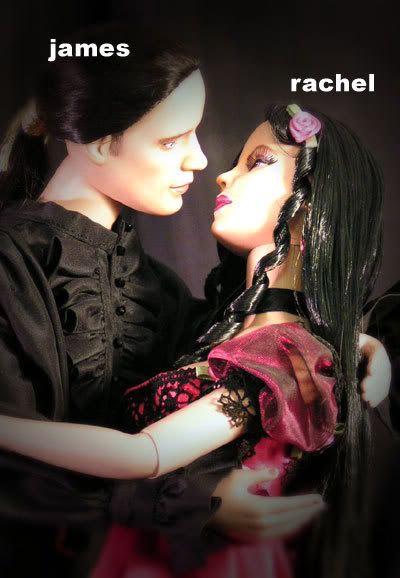 SUBMITTED BY:JAMES
LENGTH OF RELATIONSHIP: Just under a year, from friendship to spring-fling to whatever.

INFO: Officially, we never dated. But I liked her as a friend and more, and always worried (yes, worried) that she might fall in love with me. I graduated and moved just far enough to ensure that it couldn't be an exclusive thing, but we saw each other pretty regularly, regardless. Last month we went to a party together, with plans to go to a concert afterwards. I drank a lot of cheap whiskey and she had to spend the evening nursing me instead. She sent me this email a few days later, and I can't find a way to apologize adequately, still.

Every time I read it (which if fairly frequently), I can't get over the fact that she sounds more disappointed than angry. I keep hoping her outlook will change to anger, because there's convincing myself that her anger is misplaced or overstated than doing the same with disappointment. (The worst stories are the ones you can't possibly slant to make yourself the hero.) ----------------------------------------------------FROM: RACHEL
TO: JAMES
James,
I know you feel horrible about the other night (and are forevergrateful to me?), but I never really expressed to you how extremely disappointed I am with your behavior, not just getting wasted and ruining my night, but your actions before and after that. This might soundharsh, but I have much to be upset about and I want you to know. It's bad enough I had to miss POS because of your bad decisions, a show I had been looking forward to for weeks, but I stayed with you and helped you after you had spent the whole night trying to impress and flirt with another girl, and I had to listen while you pretended that you and I didn't have anything between us. Until you asked me for a blow job, of course.
On top of that, later I felt you were deceitful about sex and you physically hurt me (my lip still hurt...I think you were too drunk for that). That is not a night I'll forget any time soon.
This is what I'm left with from the night, and unfortunately the weekend, even though the rest of the visit was fun. I would have told you this on the phone, but I can't articulate it the same way. I don't think this long distance complicated friendship will work anymore. Let's just keep this a friendship if we can.
-R